Episode 15 - Primary day in Michigan!
Discussion on the 2018 primary election in Michigan, a Republican Lawmaker caught with an loaded gun in his carry-on, and banning weapons in schools.
4 years ago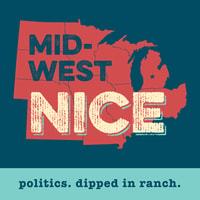 Episode Notes
Today's episode hosted by John Flynn, Amy Libka, Mariel Brown-Fallon, and Lauren Coffman. Topics include: The primary election in Michigan, our elephant in the room Rep. Lee Chatfield forgetting about a loaded, unregistered handgun in his carry-on bag, Ann Arbor winning the right to ban firearms in schools, a big win for urban farming in Lansing, and an announcement about our next few podcasts!