Episode 23 - Tony Evers Good, Betsy Devos Bad, and a Magic Beer Fridge
Discussion on Tony Evers new initiatives in Wisconsin and Betsy Devos trying to make the student loan crisis even worse.
3 years ago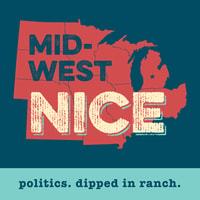 Episode Notes
Today's episode hosted by John Flynn, Amy Libka, Evelyn Maidlow, and Mariel Brown-Fallon. Topics include: Tony Evers' new efforts to curb gerrymandering, Betsy Devos' new efforts renewed fight against education, and a magic mini fridge bringing hope in the heart of a tragedy.
Find out more on the Midwest Nice website.